Avon Promotions - January 2017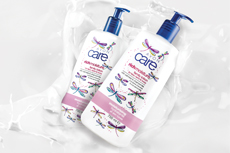 PURE  style
My top pink-tag pick...
"Be sure to step out looking oh-so-stylish with this shopper bag."
Nina Shopper Bag
Black & white durable canvas-feel fabric with lining. Closes with a zip.
30 cm x 39 cm x 15 cm
(PC) 76022
Regular Price R249
Only R149
Save R100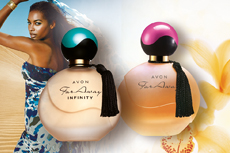 Summer MAKE-UP SALE - bright lips.
3D Plumping Lipstick
Dual-plumping formula to boost retinol and collagen for plumper, fuller-looking lips. Formulated with collagen and Retinex Colour Complex to boost lip moisture by 159%*. Lips look firmer, smoother and more supple.
Regular Price R149.90 each
*Based on a clinical study.
Berry Cute  (PC) 25322
Heat Wave  (PC) 26190
Stolen Kisses  (PC) 26543
In The Buff  (PC) 26211
Power Trip  (PC) 26471
Pucker Up  (PC)26542
Bitten  (PC) 26038
Twig  (PC) 27009
Hot Pants  (PC) 26209
Mad For Mauve  (PC) 26292
BUY 1 for R139.90 and CHOOSE 1  FREE!
Save over 50%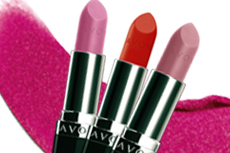 An infinite JOURNEY.
Use this scent to create an escape where all your fantasies and desires become a reality. Oriental floral scent. Go as far as your imagination will take you with an infusion of hypnotic marigold, Indian jasmine sambac and sensual vanilla.
    
Far Away Infinity Purse Spray
10 ml  (PC) 74166
Regular Price R115
Far Away Infinity Body Lotion
150 ml  (PC) 52171
Regular Price R71.90
Both for R89.90
Save R97
Order offer on code (PC) 23208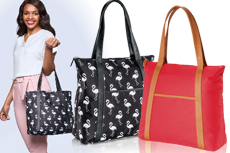 A masculine JOURNEY
A fresh, clean scent will affirm his unwavering masculinity and give him the everyday confidence he craves. Musk Storm is the perfect scent for your man if he loves to express his masculinity with an aromatic, musky scent.
Musk Storm Eau de Toilette Spray
75 ml  (PC) 91965
Regular Price R200
Only R99
Save R101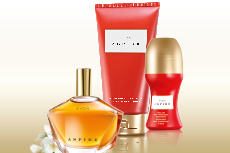 The Madison Interchangeable Watch.
1 face 2 stunning straps.
Madison Interchangeable Watch
Gold-toned watch with one plum strap and one pink floral strap. Comes in a beautiful plum and gold-toned box.
Watch strap: 24 cm
Watch face: 3.5 cm
(PC) 56111
Regular Price R399
Only R299
Save R100
Limited edition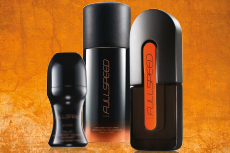 His sophistication essential.
Effortless sophistication with fresh mandarin, wild blue lavender and soft suede.
Aromatic spicy scent.
Black Suede Essential Eau de Toilette Spray
75 ml  (PC) 67663
Regular Price R270
Black Suede Essential Deodorant Body Spray
150 ml  (PC) 88205
Regular Price R60
BUY the EDT AND GET another EDT & Body Spray FREE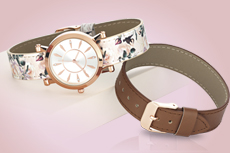 Summer MAKE-UP SALE - nifty nails
Gel Shine Nail Enamel
10 ml
Regular Price R119.90 each
Roses Are Red  (PC) 67467
Barely There   (PC) 62789
Very Berry  (PC) 67881
Wine And Dine Me  (PC) 67907
Parfait Pink  (PC) 66753
Purplicious  (PC) 66754
Sapphired Up  (PC) 67819
Rain Washed  (PC) 66766
Red Velvet  (PC) 67466
Dazzle Pink  (PC) 63071
Fabulous  (PC) 63124
Iceberg White  (PC) 63390
Lavender Sky  (PC) 64780
Moondust  (PC) 65836
Mauvelous  (PC) 64814
BUY 1 for R109.90 and CHOOSE 1 FREE!
Save over 50%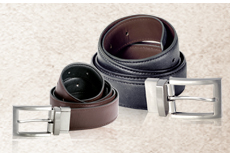 Create a look you'll love with dainty gifts to treasure.
Braylee 3-Piece Bracelet Set
Silver-toned, 3-piece set of bracelets that feature glass stone details.
Bracelets: 18.5 cm + 2.5 cm extender
(PC) 32789
Regular Price R189
3 bracelets for only R109
Save R80
*Limited edition*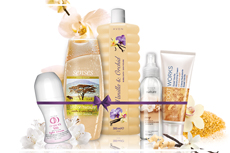 Create a look you'll love for everyday glamour.
Addison Gift Set
12-Piece gold-toned stud earring set features acrylic multi-coloured stones.
Earrings: 0.5 cm
(PC) 91765
Regular Price R199
12-Piece Earring Set
Only R99
Save R100
Avon offers Representatives a fantastic earnings opportunity. You may think that you do not have the skills, money or knowledge to start your own business, let me prove you wrong! Join Avon today!