Avon Promotions - November 2016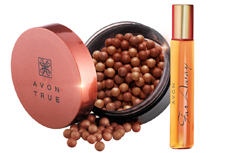 A Precious MEMORY made with a dazzling gift for her.
It dazzles. It delights. And, is made to sparkle all night — the Zenobia jewellery set is the perfect gift to spoil loved ones this festive season.
Zenobia Christmas Tree Earring Set
Gold-toned acrylic crystal
clear earrings.
Earrings: 0.6 cm
(PC) 26108
Regular Price R99
Beautiful satin-lined interior.
Comes in a festive gift box which can be used as a tree ornament.
Earring Gift Set R69
Save R30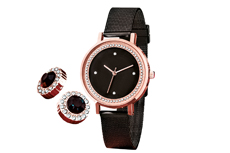 A Beautiful MEMORY made with timeless gifts for her.
Spoil her with classic timepieces made to suit her mood and her outfit — one bright and bold, the other more classic and refined.
Elegantly slim faux-leather straps. Modern silver- & gold-toned metallic designs.
Ladies' Leah Watches
Classic ladies' watches with silver- and gold-toned faces and coloured faux-leather straps.
Face: 2.4 cm
Strap: 24 cm
Grey Watch (PC) 67864
Red Watch  (PC) 67866
Regular Price R299 each
Leah Watch R229 each
Save R70
*All Limited Edition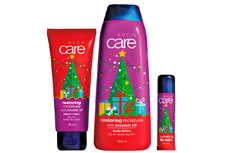 A Golden MEMORY made with glowing gifts for her.
This festive season, let her glow from top to toe, with these radiance-boosting essentials.
A bronzing duo to give your skin an instant radiant glow
Skin So Soft Sensational 7-in-1 Glow
Body Lotion SPF 15
200 ml (PC) 36108
Regular Price R89.90
Avon Glow Bronzing Pearls
For all skin tones
22 g Warm (PC) 52803
Regular Price R169.90
R99.90
FREE GIFT BOX WITH THIS OFFER
Get Both for R149
Order offer on code  (PC) 30441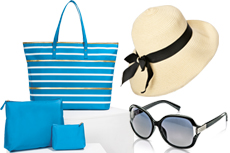 Festive Trend Matte Lips.
Embrace festive fabulosity with long-lasting MATTE COLOUR that does not compromise or dry your lips
Define your confidence with BOLD MATTE shades that moisturise and last.
Perfectly Matte Lipstick
Smooth formula for a rich, dramatic matte finish that maintains a moisturising feel.
Regular Price R149.90 each
NEW Shades
Vibrant Melon (PC) 74406
Hot Plum (PC) 59637
Electric Pink (PC) 72662
Au Naturale (PC) 77075
Red Supreme (PC) 76374
Superb Wine (PC) 74405
Berry Blast (PC) 78645
Ruby Kiss (PC) 75797
Only R69.90 each
Save over 50%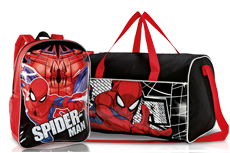 The Gift of Scent.
A luminous occasion of mystery.
Reveal the true gem within with a sensual scent of passionate plum that shimmers with mysterious violet and rich sandalwood. Floral Fruity Scent.
Rare Amethyst Eau de Parfum Spray
50 ml (PC) 77933
Regular Price R390
Buy 1 for R390 get another 1 FREE
Save R390
*Your free product will automatically be included with your order.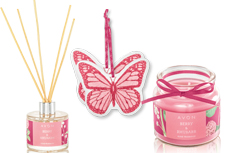 Give the gift of moisture.
Give the gift of care this Christmas, with these Limited Edition Avon Care products for face, hands, body and lips – the perfect stocking fillers!
Glycerine Body Lotion
400 ml (PC) 06899
Regular Price R65
Glycerine Hand & Nail Cream
100 ml (PC) 20071
Regular Price R43
Protecting Lip Balm
4.5 g (PC) 06495
Regular Price R30
All 3 for R65
Treat the whole family and save up to 50%
Order offer on code (PC) 14341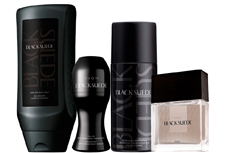 Aspire for Her Gift Collection
Aspire Perfumed Body Spray
75 ml (PC) 92773
Regular Price R60
Aspire Hand and Body Lotion
150 ml (PC) 74984
Regular Price R71.90
Aspire Roll-On Anti-Perspirant Deodorant
50 ml (PC) 92796
Regular Price R32
All 3 for R79
Save R84.90
Order offer on code (PC) 33015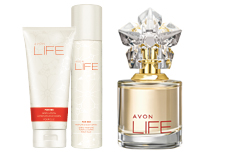 All I want for Christmas is...
a fun & playful backpack!
Disney Mickey Mouse Boy's Backpack
Printed polyester bag closes with a zip. Includes a side mesh pocket and adjustable safety shoulder straps.
26.5 cm x 9 cm x 36 cm
(PC) 46696
Regular Price R219
Doc McStuffins Girl's Backpack
Printed polyester bag closes with a zip. Includes a side mesh pocket and adjustable safety shoulder straps.
26.5 cm x 9 cm x 36 cm
(PC) 46960
Regular Price R219
Only R159 each
Save R60
*All Limited Edition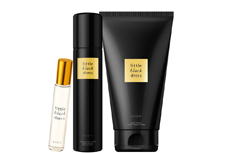 Travel in Summer Style
Big Multipurpose Bag
Coral or turquoise polyester bag with printed front top panel. Includes 1 main compartment and 1 secondary compartment in the base that closes with zips as well as 1 outer pocket with a Velcro closure.
46 cm x 32.5 cm x 34.5 cm
Coral: (PC) 87688
Turquoise: (PC) 98090
Regular Price R459 each
R329 each
Save R130
*All Limited Edition
Avon offers Representatives a fantastic earnings opportunity. You may think that you do not have the skills, money or knowledge to start your own business, let me prove you wrong! Join Avon today!