Avon Promotions - December 2016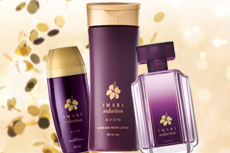 Feel Festive with a sparkling watch.
Sporting a fashionable, white faux-leather strap and a dazzling diamanté-encrusted face, the Christine watch is every modern woman's ultimate gift.
Christine Watch
Rose gold-toned, pearlised face with diamanté-encrusted surround featuring a white faux-leather strap.
Watch strap: 24 cm
Watch face: 3.8 cm
(PC) 67851
Regular Price R399
Only R319
Save 20%
Limited Edition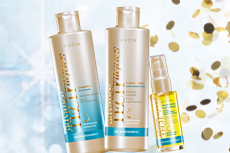 PARTY ready SCENT.
A floral fruity scent that will seduce on a date night.
Imari Seduction Hand & Body Lotion
150 ml  (PC) 50193
Regular Price R71.90
Imari Seduction Roll-On Anti-Perspirant Deodorant
40 ml  (PC) 50192
Regular Price R32
Imari Seduction Eau de Toilette Spray
50 ml  (PC) 50157
Regular Price R260
All 3 for R179
Save 50%
Order offer on code  (PC) 23056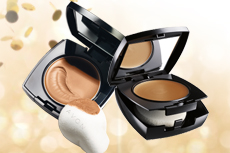 Spoil her WITH A ROYAL Assortment.
The Catrice Wardrober will give you a touch of elegance from Monday to Saturday with a mixture of diamanté, faux-pearl and gold-toned earrings and pendants.
Catrice Necklace & Earring Gift Set
Gold-toned necklace and earring set consists of 3 pendants and 3 pairs of matching earrings.
Necklace: 42 cm + 9 cm extender
Musical note-shaped pendant: 2 cm drop
Heart-shaped pendant: 1 cm drop
Clover-shaped pendant: 1.5 cm drop
Musical note-shaped earrings: 0.9 cm
Square-shaped earrings: 0.5 cm
Faux-pearl earrings: 0.3 cm
(PC) 55656
Regular Price R199
Only R129
Save R70
Limited Edition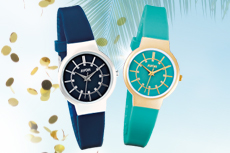 Summer Lovin' with ON-THE-GO accessories.
All set for the beach.
Lizzy Coolerbag
Polyester cooler bag that closes with a zip. Features front outer pocket and insulation lining inside.
24.7 cm x 19.5 cm x 18 cm
(PC) 46567
Regular Price R299
Front zipper for additional storage
Only R219
Save R80
Limited Edition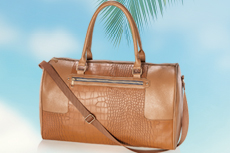 AVON TRUE Lasting MATTE COVER with Cream-to-Powder Foundation. Avon's No.1 Foundation!
100% flawless matte coverage with the effortless application of a cream foundation.
Avon True Color Cream-to-Powder Foundation SPF 15
Glide-on cream formula with the perfect soft finish of a powder.
9 g
Regular Price R179.90 each
Nutmeg  (PC) 42765
Caramel  (PC) 42707
Spiced Almond  (PC) 51976
Light Caramel  (PC) 51961
Medium Beige  (PC) 39902
Pure Beige  (PC) 39948
Natural Beige  (PC) 39909
Creamy Natural  (PC) 39891
Nude  (PC) 39922
Ivory  (PC) 39916
R109.90 each
Save over 35%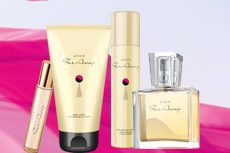 Summer Sale!
For intensified 24-hour moisturising* daily care.
*Based on a consumer study.
Glycerine Hand & Nail Cream
Hand cream with added calcium to strengthen nails
100 ml   (PC) 20071
Regular Price R43
Glycerine Body Lotion
Body lotion with softening glycerine and almond oil to give intense moisture
400 ml  (PC) 06899
Regular Price R65
Protecting Lip Balm
Lip balm enriched with vitamin E for long-lasting hydration
4.5 g  (PC) 06495
Regular Price R30
All 3 for R65
Save over 50%
Order offer on code  (PC) 33013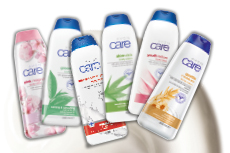 It's the season for giving, making memories and sharing special moments with loved ones.
                 
Avon Attraction for Her Body Lotion
150 ml  (PC) 34965
Regular Price R71.90
                 
Avon Attraction for Her Purse Spray
10 ml  (PC)13006
Regular Price R115
Both for R84.90
Save R102
Order offer on code  (PC) 23211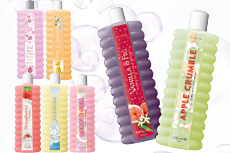 10 Benefits* for summer celebration hair. With Shield Technology to deliver perfect hair in just 3 minutes**. Protects hair from damage, seals in moisture, conditions, smoothes, nourishes, controls frizz, improves shine, softens to create silken hair, anti-humidity and eases styling.
**Based on a consumer study.
Natural Bristle Cushion Brush
Limited edition  
(PC) 4247
Regular Price R109.90
Absolute Perfection Shampoo
250 ml  (PC) 63119
Regular Price R54.90
Absolute Perfection Conditioner
250 ml  (PC) 47418
Regular Price R54.90
Absolute Perfection Leave In Balm
150 ml  (PC) 49256
Regular Price R94.90
    
All 4 for R199
Save over 35%
Order offer on code  (PC) 30357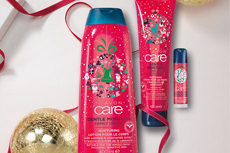 Get the look!
Fabulous lashes.
Waterproof lash-lifting mascara to give your eyes that beautifully feminine, desirable length, whether you are at the beach, a swimming pool, or working out this holiday.
LENGTHENS 100% of lashes*
LASH-LIFTING brush designed to stretch and sculpt lashes
WATERPROOF formula suitable for sensitive eyes
SuperExtend Extreme Waterproof Mascara
NEW waterproof formula won't run or smudge and makes top lashes look up to 87% longer*.
7 ml
Black  (PC) 44504
Regular Price R139.90
*Based on a clinical study.
R74.90
Save over 45%
Avon offers Representatives a fantastic earnings opportunity. You may think that you do not have the skills, money or knowledge to start your own business, let me prove you wrong! Join Avon today!