Avon Promotions - March 2017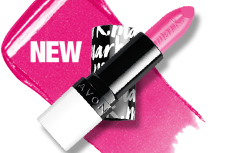 MAKE YOUR MARK. Go loud on colour with BOLD LIPSTICKS
• 50% more pigment*
• Full colour application
• Based on a test comparison vs Avon´s traditional Lipstick
Mark The Bold Lipstick
With retinol to retexturise lips for a smooth appearance. Reduces lip dryness by 90% after 2 weeks**.
**Based on a consumer study.
Regular Price R149.90 each
R74.90
Starburst Pink  (PC) 63819
Rapid Rose  (PC) 63955
Fearless Fuchsia  (PC) 63925
Extreme Mauve  (PC) 63987
Berry Bold  (PC) 63998
Hi-def Plum  (PC) 64013
Ruby Shock  (PC) 64022
Vivid Violet  (PC) 65195
Max Mocha  (PC) 70476
Bare Impact  (PC) 64026
Any 2 R119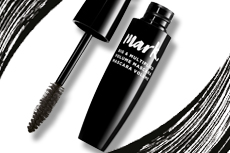 MAKE YOUR MARK.
Get maximum volume with SPECTRA LASH.
• 1 mascara, 3 effects
• Unique 3 dial setting
• Choose your intensity
Up to 8x the volume*
*Based on a volumising test.
Mark Spectralash Mascara
Builds without clumping. Flake-proof. Rub-proof. Ophthalmologist tested.
10 ml  (PC) 65070
Regular Price R169.90
R89.90
Save over 45%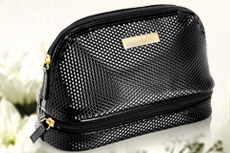 ADDICTED TO CONFIDENCE.
Be bold and feel empowered by lively orange balanced with a hint of jasmine combined
with warm woods and musk.
Aspire Eau de Toilette Spray
30 ml  (PC) 26572
Regular Price R220
Aspire Perfumed Body Spray
75 ml  (PC) 92773
Regular Price R60
Aspire Hand and Body Lotion
150 ml  (PC) 74984
Regular Price R71.90
Aspire for Her
All 3 for R189
Save R162.90
Order offer on code  (PC) 33007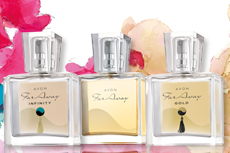 New Skin So Soft Tissue Oil
Reduce the look of  scars & stretch marks in just 8 weeks*   
*Based on a consumer study.
Enriched with argan oil, sunflower seed oil, chamomile extract & vitamin E.
After 1st use - skin looks and feels softer and more moisturised.
After 2 weeks - improves and maintains smoothness of skin.
After 4 weeks - eliminates the look of uneven skin tone and appearance of dark spots.
After 8 weeks - reduces the look and feel of scars and stretch marks.
After 12 weeks - maintains the  "miraculous" 7 benefits for flawless skin.
Silky Moisture Tissue Oil
150 ml  (PC) 91775
Regular Price R149.90
Only R74.90
Save R75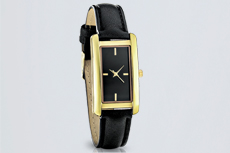 Seasonal scented favourites
Men's Roll-On Anti-Perspirant Deodorants
Regular Price R32 each
Black Suede
50 ml  (PC) 12812
Black Suede Touch
50 ml  (PC) 90623
Full Speed
50 ml  (PC) 03018
Ladies' Roll-On  Anti-Perspirant Deodorants 
Regular Price R32 each
Aspire
50 ml (PC) 92796
Aspire Essence
50 ml  (PC) 49323
Little Black Dress
50 ml (PC) 70623
Imari Seduction
40 ml  (PC) 50192
Imari Elixir 
40 ml  (PC) 49965
Far Away
50 ml  (PC) 09523
1 for R20.90 or Any 2 for R30.90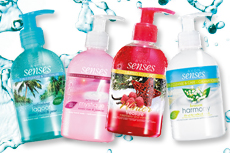 The New Naomi Foldable Traveller
Neatly folds away for convenient storage.
Unzip for a maxi-sized travel bag.
Naomi Foldable Traveller
Colourful floral design, featuring an adjustable PVC shoulder strap and front zipped pocket.
39 cm x 18 cm x 31 cm
(PC) 77108
Regular Price R459
Only R299
Save R160
Limited edition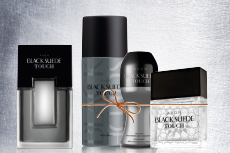 All New Avon's First Metal Watches
Sheena Metal Watch
Adjustable rose gold-toned metal strap, with stylish diamanté details.
Watch length: 23 cm (closed)
Face diameter: 3.5 cm
(PC) 56725
Regular Price R449
R369
Save R80
Jason Metal Watch
Adjustable silver-toned metal strap watch, featuring a black inner face.
Watch length: 23 cm (closed)
Face diameter: 4 cm
(PC) 56801
Regular Price R499
R399
Save R100
All limited edition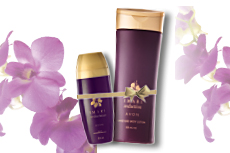 Dare to have Strengthened Hair.
Enriched with strengthening keratin, avocado oil and vitamin E, to help restore all hair types exposed to damage.
Instant Repair 7 Rapid Rescue Hair Serum
30 ml  (PC) 85415
Regular Price R94.90
Instant Repair 7 Shampoo
250 ml  (PC) 61100
Regular Price R49.90
Instant Repair 7 Conditioner
250 ml  (PC) 62382
Regular Price R49.90
All 3 for R119
Save Over 35%
Order offer on code 30358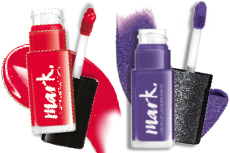 Definitive scents for the Season.
Make him feel sophisticated with a classic blend of woods and greens made irresistible with the modern scent of leather.
Black Suede Eau de Cologne Spray
75 ml  (PC) 38951
Regular Price R270
Black Suede Deodorant Body Spray
150 ml  (PC) 89848
Regular Price R60
BUY the EDC R259 & get another EDC & body spray FREE
Save R341
Avon offers Representatives a fantastic earnings opportunity. You may think that you do not have the skills, money or knowledge to start your own business, let me prove you wrong! Join Avon today!