Avon Promotions - April 2018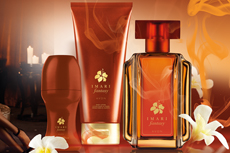 Reveal your most Secret Fantasy
Unleash the power of desire with Italian mandarin, blended with caramelised hazelnut and cashmere wood.
Imari Fantasy Roll-On Anti-Perspirant Deodorant 
50 ml 30471 
Regular Price R33
Imari Fantasy Body Lotion 
150 ml 63584 
Regular Price R75
Imari Fantasy Eau de Toilette Spray 
50 ml 38363 
Regular Price R280 
EDT only R179
All 3 for R229
Order offer on code 20923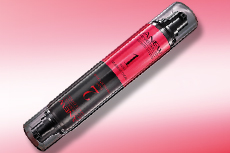 OUR 1ST BREAKTHROUGH ROTATIONAL NIGHT CREAM for powerful anti-ageing results.
Lines & Wrinkles, Uneven Skin Tone  & Dark Spots.
Phyto+ Complex - A plant extract that helps replenish & prepare skin for the ultimate collagen infusion
Super-Retinol Complex - Helps boost collagen and smoothe skin
Anew Reversalist Infinite Effects Night Treatment Cream 
2 x 15 ml 26734 
Regular Price R349
How to use it: 
• Apply at night 
• Alternate creams each week to get continuous results
Only R279
Save R70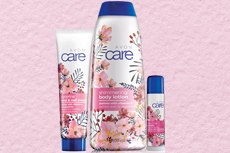 Spoil her with a skin-softening trio
 
Avon Care Glycerine Hand & Nail Cream 
100 ml 79259 
Regular Price R45
Avon Care Shimmering Body Lotion
400 ml 93783 
Regular Price R69
Avon Care Smoothing Lip Balm 
4.5 g 79539 
Regular Price R35
All 3 for R104 
Save 30%
Order offer on code 28859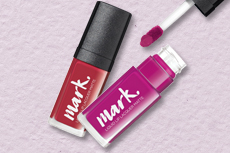 For her boldest look. 
Avon's 1st Ever Built-In Primer - High-pigment, lasting colour that doesn't bleed.
Precision Sculpting Brush for definition that doesn't smudge.
Mark Liquid Lip Lacquer Matte 
Diamond-shaped brush: sculpts and colours lips in 1 smooth swipe. 
7 ml 
Regular Price R199.90 each
Plump Up Jam  65341
Flushed 29345
Orange You Happy 29507
Fabulosity 29775
Pinking About You 28989
Passion It 29527
Head Turner 29344
Maneater 29491
TKO 29520
Whipped Latte 67884
Irresistable 29486
Dare To Bare 29020
 
Only R84.90 each
Save over 55%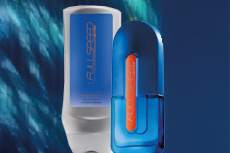 NEW Fullspeed Nitro
Go full throttle. Experience an adrenaline rush with seductive iced cardamom that explodes into the exclusive Nitro Bullet Accord before ending on a hot, glowing amber base.
Full Speed Nitro Eau de Toilette Spray 
75 ml 11466 
Regular Price R370 
Full Speed Nitro Hair and Body Wash 
250 ml 12305 
Regular Price R75
Both for R239
Save R206
Order offer on code 23057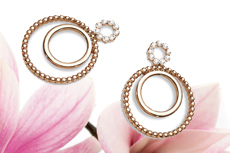 A charming attraction for a unique woman
Brielle Earrings 
Rose gold-toned stud earrings with double circle featuring diamantés. 
3.2 cm long 
96508 
Regular Price R79
Only R59
Save R20
Limited edition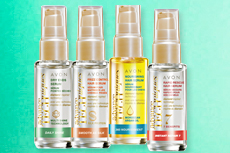 Care for your hair with a serum.
Advance Techniques Hair Serum 
30 ml 
Regular Price R97.90 each
Daily Shine 95377
Dry Ends - Nourishes & revitalises hair
Smooth as Silk 27443
Frizz Control - Controls frizz
360 Nourishment 95288
Nourishing - Gives hair a spectacular shine
Instant Repair 7 85415
Rapid Rescue - Protects hair from damage
Lowest price of the year
R49.90 each
Save over 45%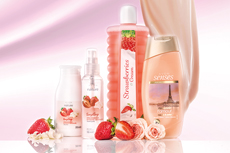 Indulgent, Relaxing Treats
 
Strawberry & White Chocolate Body Shake* 
Product not edible. 
200 ml 21182
Regular Price R49.90 
Strawberry & White Chocolate Scented Spritz 
100 ml 21179 
Regular Price R44.90
Strawberries & Cream Bubble Bath 
500 ml 44784 
Regular Price R51.90
Romantic L'amour Shower Crème
250 ml 40667 
Regular Price R52.90
All 4 for R139
Save 30%
Order offer on code 34064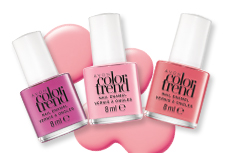 Nail It!
Color Trend Nail Enamel 
8 ml 
Regular Price R54.90 each
Bubblegum 27324
Candy Pink 27378
Coral 27540
Grape Gelato 28832
Juicy 29510
Pout 29588
Icon 29116
Bliss 23765
Rare 29624
Hot 29114
Tempt 25317
Blue Sky 74682
Any 2 for R60
Please remember to indicate your choice of shades on your order form.
Avon offers Representatives a fantastic earnings opportunity. You may think that you do not have the skills, money or knowledge to start your own business, let me prove you wrong! Join Avon today!