Avon Promotions - June 2017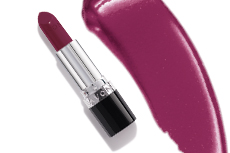 Our No.1 Bronzing Pearls. Bronzed Perfection!
Multi-coloured pearls swirl together to illuminate skin for an instant shimmery, bronzed GLOW.
NEW packaging
Avon True Glow Bronzing Pearls
Warm Glow  (PC) 71390
22 g
Regular Price R169.90
Only R109.90
save over 35%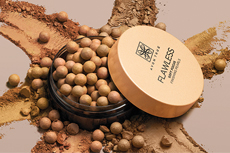 Make a Lasting Statement with an exotic fragrance. Stand out with a captivating infusion of hypnotic marigold, Indian jasmine sambac and sensual vanilla that will take you as far as you can imagine.
Far Away Infinity Body Lotion
150 ml  (PC) 52171
Regular Price R71.90
Far Away Infinity Eau de Parfum Spray
50 ml  (PC) 92009
Regular Price R380
R219
Far Away Infinity Purse Spray
10 ml  (PC) 74166
Regular Price R115
ALL 3 for R259
Order offer on code  (PC) 20933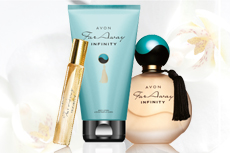 Make  a Daring Statement with a bold eye
Make your mark with the look of false lashes without the fuss and perfectly defined eyes.
Mark Big & False Lash Volume Mascara
Regular Price R149.90
2X THE VOLUME*
*Based on a consumer study.
THE SPIRAL BRUSH
Spiral brush for fuller lengthened lashes. Coats every lash to create maximum volume.
CLUMP-FREE VOLUME
Individual bristles help smooth out lashes.
R74.90
Save 50%
Mark Intense Kohl Longwear Eyeliners
Regular Price R119.90 each
Easy full-colour application in one coat for a bold, defined eye.
Cobalt Blue  (PC) 28372
True Black  (PC) 28533
Intense Brown  (PC) 28636
Deep Violet  (PC) 28374
R59.90 each
Save 50%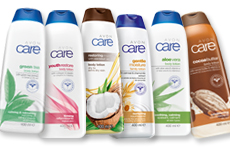 Make a Sophisticated Statement with a timeless accessory.
The Cece Watch adds a classically elegant touch to any outfit.
Cece Watch
Burgundy faux-leather strap, gold-toned finishes and adiamanté-encrusted face.
Case: 3.5 cm diameter
Watch length: 24 cm
(PC) 85494
Regular Price R399
Only R319
Save 20%
Limited edition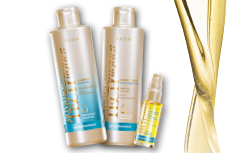 Top Winter Picks.
Colourful Versatility.
Don't wait till spring to brighten up your style with the colourful Kendra Weekender.
Use as an active bag or spacious traveller.
Kendra Weekender
Pink polyester bag with one main compartment, side zip and single adjustable
shoulder strap.
44 cm x 21 cm x 28 cm
(PC) 54344
Regular Price R459
Only R359
Save R100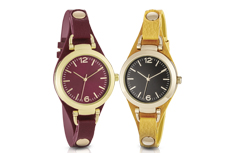 Little Black Dress
A timeless fragrance of sparkling honeysuckle, sensuous sandalwood and musk will complement your classic beauty. A trio of classic beauty.
Little Black Dress Eau de Parfum Spray
50 ml  (PC) 63867
Regular Price R380
Little Black Dress Body Lotion
150 ml  (PC) 54308
Regular Price R71.90
Little Black Dress Eau de Parfum Spray
30 ml  (PC) 67535
Regular Price R220
BUY EDP for R289 and GET BOTH FREE
Save R291.90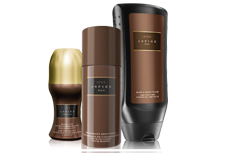 Mid-year price cut.
Pore Penetrating Gel Cleanser
Use twice daily as part of daily skin routine.
125 ml  (PC) 56243
Regular Price R75
                 
Pore Penetrating Black Mineral Mask
Apply to face and wait for mask to dry. Rinse thoroughly with warm water. Use 2-3 times a week.           
75 ml  (PC) 90354
Regular Price R79
Pore Penetrating Invigorating Scrub
Use once or twice a week for deep cleansing.
75 ml  (PC) 56251
Regular Price R79
All 3 for R165
Save over 25%
Order offer on code (PC) 28861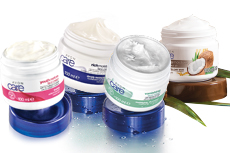 Mid-year price cut.
Up to 5X Stronger Hair
Guaranteed by New York Hair Experts.
*Resulting in less breakage caused by combing and brushing.
Daily Shine Dry Ends Serum
Serum is enriched with silicone, provitamin B5 & Abyssinian seed oil for shiner hair**
**Based on a clinical study.
30 ml  (PC) 95377
Regular Price R94.90
Daily Shine Leave In Conditioner
Leaves dry & wet hair more manageable from root to tip.
250 ml  (PC) 58491
Regular Price R44.90
Both for R89
Save over 35%
Order offer on code 30863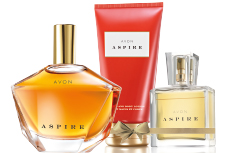 SKIN so SOFT. Feel the ultimate nourishment.
3 PRECIOUS OILS To boost and lock in moisture by more than 80%*.
ARGAN OIL
Helps restore skin's healthy radiance.
MACADAMIA OIL
Softens and boosts skin's moisture.
BABASSU OIL
Helps improve skin's texture.
A non-greasy formula that instantly hydrates dry skin and gives it a flawless radiance**
Supreme Nourishment Triple Phase Oil
100 ml  (PC) 31953
Regular Price R149.90
Only R89.90
Save R60
*Based on a clinical study.
**Based on a consumer study.
Avon offers Representatives a fantastic earnings opportunity. You may think that you do not have the skills, money or knowledge to start your own business, let me prove you wrong! Join Avon today!