Avon Promotions - June 2018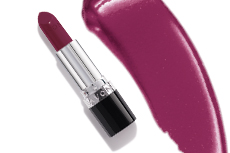 The perfect lipstick made for me.
Avon True Color Lipstick
Regular Price R139.90
Wine With Everything 
61505
• Defines
• Colours
• Cares
Only R55* with every R150  you spend across pages 4 -13
*Offer limited to 1 lipstick with every R55 spent across the pages 4-13.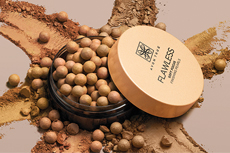 A finishing powder made for me. Avon's 1st Ever Finishing Pearls.
For all-day, non-cakey matte coverage that perfectly matches your skin tone.
Avon True Flawless Soft Focus Finishing Pearls
Wear alone or over foundation.
22 g
Regular Price R179.90 each
Light Coverage 31525
Light Medium Coverage 31576
Medium Coverage 32115
Medium Deep Coverage 32116
R129.90 each
Save R50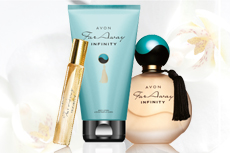 Wish list for winter a captivating escape.
Wrap yourself in a hypnotic floral infusion of Marigold, Indian Jasmine Sambac and sensual Vanilla to escape as far as your imagination will take you
Far Away Infinity Purse Spray 
10 ml 60321
Regular Price R125
Far Away Infinity Body Lotion
150 ml 52171
Regular Price R75
Far Away Infinity Eau de Parfum 
50 ml 57708
Regular Price R390
All 3 for R279
Save R311
Order offer on code 60707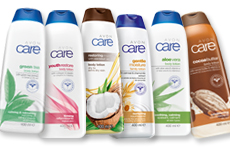 Take care this winter with conditioning body moisture
Avon Care Body Lotions
400 ml
Regular Price
R69 each
Green Tea 54046
Youth Restore 65028
Restoring Moisture 17352
Gentle Moisture 78214
Aloe Verab 94368
Cocoa Butter 58507
1 for R52, any 2 for R92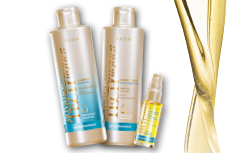 Wish list for winter richly moisturised hair
Advance Techniques 360 Nourishment Shampoo
250 ml 59451
Regular Price R52.90
Advance Techniques 360 Nourishment Conditioner
250 ml 59923
Regular Price R52.90
Advance Techniques 360 Nourishing Hair Serum
30 ml 95288
Regular Price R97.90
All 3 for R129
Save over 35%
Order offer on code 20926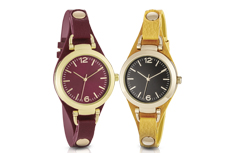 Twice as nice.
Choose your style, love your look.
Mel Watches
Sleek, gold-toned watch
with a plum, faux-leather strap.
Strap length: 23.3 cm
Face: 2.6 cm diameter
1  Plum: 22080   
2  Mustard: 22514
Regular Price R399 each
R289 each
Save R110
All limited edition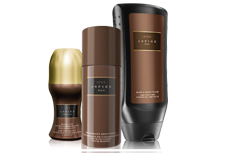 A powerful trio for him. Fresh clean scent.
Aspire Man Roll-On Anti-Perspirant Deodorant
50 ml 61257
Regular Price R33
Aspire Man Deodorant Body Spray
150 ml 60912
Regular Price R61
Aspire Man Hair & Body Wash
250 ml 92807
Regular Price R75
All 3 for R94.90
Save R74.10
Order offer on code 22200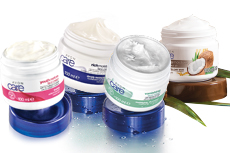 Take care this winter with nourishing face creams
Avon Care Face Creams 
100 ml
Regular Price R49 each
Youth Restore 53392
Rich Moisture 53466
Vanishing 16011
Restoring Moisture 62237
1 for R34, any 2 for R64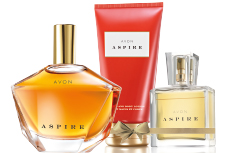 For the confident woman.
Complement your confidence with an empowering fragrance of lively jasmine, warm woods and precious musk.
Aspire Eau de Toilette 
50 ml 10820
Regular Price R350
Aspire Hand and Body Lotion
150 ml 74984
Regular Price R75
Aspire Eau de Toilette
30 ml 15868
Regular Price R230
Buy  EDP For R249 + get 30 ML  & Lotion FREE
Save R406
Avon offers Representatives a fantastic earnings opportunity. You may think that you do not have the skills, money or knowledge to start your own business, let me prove you wrong! Join Avon today!