Avon Promotions - July 2017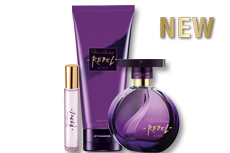 INTRODUCING AVON MESMERIZE BLACK FOR HER.
Let Intense Passion take over.
A passionate blend of mandarin and apricot is infused with a rich floral bouquet that simmers down into a sensual final touch of sandalwood and musk. Oriental Floral Spicy Scent.
Mesmerize Black for Her Body Lotion
150 ml  (PC) 25686
Regular Price R71.90
Mesmerize Black for Her Purse Spray
10 ml  (PC) 68117
Regular Price R115
Mesmerize Black for Her Eau de Toilette Spray
50 ml  (PC) 87597
Regular Price R370
R219
All 3 for R269
Order offer on code  (PC) 23205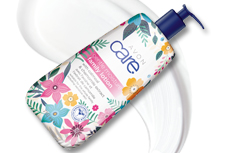 INTRODUCING AVON MESMERIZE BLACK FOR HIM.
Let Intense Desire take over.
Let intense passion take over with top notes of Sicilian lemon and mandarin that transform into a seductive leathery heart before settling into masculine woods.
Oriental Spicy Scent
Mesmerize Black for Him Eau de Toilette Spray
100 ml  (PC) 89874
Regular Price R370
EDT for R229
Save R141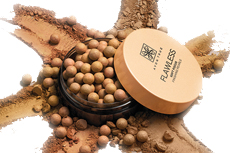 NEW
Jalene Choker Necklace
Black faux-suede choker necklace.
32 cm x 12 cm extender
(PC) 92320
Regular Price R99
Only R79
Save R20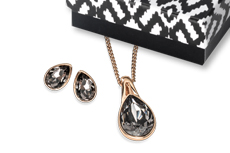 The ultimate duo for a bold eye!
Get long-lasting bold definition with this smudge-proof, waterproof liner.
Create lusciously volumised lashes without any clumps.
Avon True Color Always On Point Black Eyeliner
Vitamin-enriched formula applies smoothly for soft, even lines.
(PC) 42647
Regular Price R119.90
R69.90
Avon True Colour Women's Day SuperShock Volume Black Mascara
Volumising mascara for longer, thicker lashes in a trendy, limited edition package to celebrate the woman you are.
(PC) 76084
Regular Price R144.90
R74.90
R119 for both
Order offer on code  (PC) 32570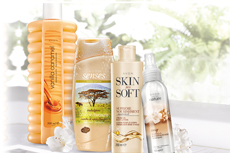 A perfect fit for your purse. Winter deal for fragrances on-the-go.
Avon Dreams Purse Spray
10 ml  (PC) 42687
Regular Price R115
Far Away Infinity Purse Spray
10 ml  (PC) 74166
Regular Price R115
    
Avon Femme Purse Spray
10 ml  (PC) 70030
Regular Price R115
Little Lace Dress Purse Spray
10 ml  (PC) 88326
Regular Price R115
R64.90 each
Any 2 for R109 or any 3 for R129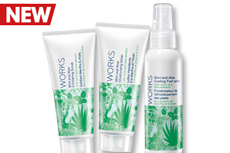 The New Phoenix Wallet & Weekender.
Complement The Phoenix Handbag with the Wallet and Weekender.
Phoenix Continuity Weekender
Faux-leather weekender with gold-toned buckles. Closes with a zip and includes 1 inner-zipped compartment and 2 open compartments.
36cm x 48 cm x17 cm
(PC) 02809
Regular Price R569
Only R449
Save R120
Phoenix Wallet
Faux-leather wallet in red, cream and black. Closes with a magnetic snap closure. Includes 6 card slots, 2 note compartments and 1 zipped coin pocket.
19 cm x 2 cm x 9.5 cm
(PC) 66657
Regular Price R229
Only R169
Save R60
All limited edition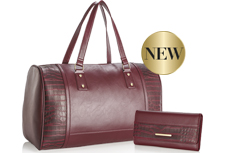 Wake up to Younger-Looking Skin with our No.1 Facial Oil.
5 benefits of using facial oil to help*:
Even skin tone
Boost skin's firmness
Leave skin feeling protected
Reduce the appearance of wrinkles
Boost skin's radiance
Active Moisture+ Lightweight Facial Oil
Use morning and night for glowing, radiant skin.
30 ml  (PC) 16719
Regular Price R199
Trial price only R99
Save 50%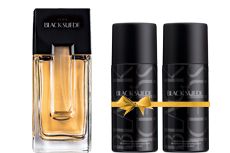 WINTER DEAL for all-over pampering
Bubble Bath Strawberries & Cream
500 ml  (PC) 44784
Regular Price R49.90
    
Romantic L'amour Shower Crème
250 ml  (PC) 40667
Regular Price R49.90
    
Silky Moisture Ultra Moisturising Body Lotion
250 ml  (PC) 91680
Regular Price R69.90
    
Strawberry & White Chocolate Scented Spritz
100 ml  (PC) 21179
Regular Price R44.90
All 4 for R139
Save over 35%
Order offer on code (PC) 32566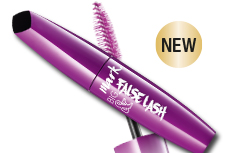 Alluring Colour
Add excitement to your collection with the Kaitlyn watch, stylishly designed with a fashionable olive strap and bold decoration.
Playfully vibrant numbering and butterfly decoration.
Kaitlyn Watch
Silver-toned watch with an olive green strap featuring diamanté details.
Watch strap: 24.5 cm
Watch face: 3.8 cm
(PC) 16876
Regular Price R349
Only R279
Save R70
Limited edition
Avon offers Representatives a fantastic earnings opportunity. You may think that you do not have the skills, money or knowledge to start your own business, let me prove you wrong! Join Avon today!