Avon Promotions - August 2017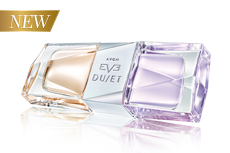 Take Centre Stage & be iconic with a magnificent fragrance.
A breathtaking blend of sublime strawberry, intense midnight iris and stunning patchouli. Floral, fruity scent.
Avon Femme Icon Eau de Parfum Spray
50 ml  (PC) 53790
Regular Price R399
R209
Avon Femme Icon Body Lotion
150 ml  (PC) 69336
Regular Price R71.90
Avon Femme Icon Purse Spray
10 ml  (PC) 57335
Regular Price R115
All 3 for R269
Order offer on code  (PC) 22200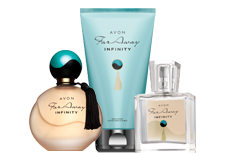 Take Centre Stage & be beautiful with a rare fragrance.
Reveal your rare beauty and surround yourself in notes of plum, honey, pepper, and pearlescent flowers, which lands on a rosewood base.
Oriental, floral scent.
Rare Pearls Eau de Parfum Spray
50 ml  (PC) 24562
Regular Price R399
BUY 1, Get 1 FREE
Save R399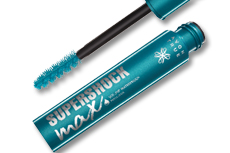 Take Centre Stage & be confident with a powerful fragrance.
Indulge in a floral bouquet of bold orange blossom and jasmine combined with warm woods and precious musks. Floral fruity scent.
Aspire Roll-On Anti-Perspirant Deodorant
50 ml  (PC) 92796
Regular Price R32
Aspire Hand and Body Lotion
150 ml  (PC) 74984
Regular Price R71.90
Aspire Perfumed Body Spray
75 ml  (PC) 92773
Regular Price R60
Aspire Eau de Toilette Spray
30 ml  (PC) 26572
Regular Price R220
All 4 for R209
Save R174.90
Order offer on code  (PC) 23046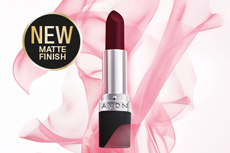 Be on-trend this women's month with dramatic matte lips. Get intense colour in 1 swipe.
Never cakes, cracks or compromises during wear. Lips look sculpted and defined hour after hour. Comfortable, velvety smooth, non-drying feel.
Avon True Color Perfectly Matte Lipstick
Smooth formula for a bold, dramatic finish that keeps your lips looking matte and feeling moist.
Regular Price R149.90 each
R79.90 each
Ruby Kiss  (PC) 75797
Au Naturale  (PC) 77075
Splendidly Fuchsia  (PC) 72869
Vibrant Melon  (PC) 74406
Wild Cherry  (PC) 77073
Ravishing Rose  (PC) 73911
Hot Plum  (PC) 59637
Adoring Love  (PC) 74334
Berry Blast  (PC) 78645
Mauve Matters  (PC) 78644
Electric Pink  (PC) 72662
Red Supreme  (PC) 76374
Superb Wine  (PC) 74405
Any 2 for R149.90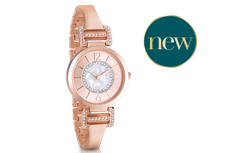 Confident & Exclusive. Finish your look with the timeless, textured Paige Handbag complete with the perfect oversized Ladies' Aviator Sunglasses.
Paige Monochrome Handbag
Textured faux-leather handbag with a black body and white trim, gold-toned buckles and finishes.
32.5 cm x 29 cm x 12 cm 
(PC) 05108
Regular Price R449
R379
Save R70
Ladies' Aviator Sunglasses
Aviator sunglasses with gold-toned detail and gradient brown lenses.
(PC) 05118
Regular Price R199
R139
Save R60
All limited edition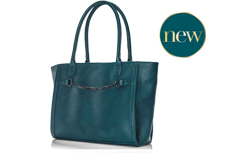 A story of charm begins with a classic blend of woods and greens made irresistible with the modern scent of leather. Layer with a roll-on and body spray to complete your scent story. Spicy scent.
     
Black Suede Touch Roll-On Anti-Perspirant Deodorant 
50 ml  (PC) 90623
Regular Price R32
Black Suede Touch Body Spray
150 ml  (PC) 90624
Regular Price R60
Black Suede Touch Eau de Toilette Spray
75 ml  (PC) 53029
Regular Price R270
All 3 for R229
Save R133
Order offer on code (PC) 26740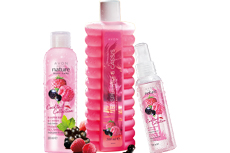 A story of  DISCOVERY begins as you are swept away on an exotic escape by an infusion of hypnotic marigold, jasmine sambac and sensual vanilla. Sweet scent.
Far Away Infinity Eau de Parfum Spray 
50 ml  (PC) 57708
Regular Price R380
Far Away Infinity Body Lotion
150 ml  (PC) 52171
Regular Price R71.90
BUY EDP for R349 + GET EDP & LOTION FREE
Save R420.90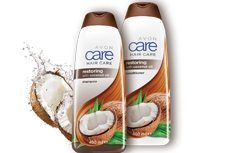 Celebrate your inner beauty with  Bronzed  Perfection.
Grow your glow collection with this new shade & enjoy a gorgeous Golden Glow without the shine. Our No.1 bronzing pearls.
Avon True Glow Pearls
22 g
Regular Price R169.90 each
NEW Deep Bronze  (PC) 71657
Warm Glow  (PC) 71390
Only R109.90 each
Save over 35%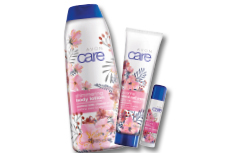 Share the LOVE... of Avon Care. A trio for moisturising care.
Pink Magnolia Protecting Hand, Nail & Cuticle Cream
Nourishes hands & nails
100 ml  (PC) 29498
Regular Price R45
Pink Magnolia Nourishing Body Lotion
24-hr moisture*
400 ml  (PC) 30101
Regular Price R65
Pink Magnolia Smoothing Lip Balm
Softens lips
4.5 g  (PC) 29677
Regular Price R35
*Based on a consumer study.
All 3 for R89
Save over 35% 
Order offer on code  (PC) 33011
Avon offers Representatives a fantastic earnings opportunity. You may think that you do not have the skills, money or knowledge to start your own business, let me prove you wrong! Join Avon today!