Avon Promotions - July 2018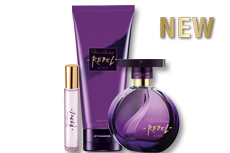 Introducing Far Away REBEL. Dare to be yourself. Dare to rebel and escape the ordinary with toffee and salty chocolate that mingle with alluring jasmine and an irresistible red fruit base. Sweet scent.
Far Away Rebel Purse Spray
10 ml 98885
Regular Price R125
Far Away Rebel Body Lotion
150 ml 45580
Regular Price R75
Far Away Rebel Eau de Parfum 
50 ml 46090
Regular Price R400
Special Price R219
All 3 for R289
Order offer on code 28860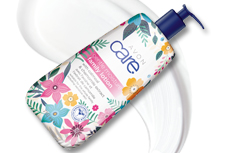 Avon Care – Care you can trust
NEW XXL family moisture with a nourishing  touch.
Gentle Moisture Family Lotion
Vita-E Complex
24-hour moisture
Dermatologically tested
750 ml 79596
Regular Price R105
Only R89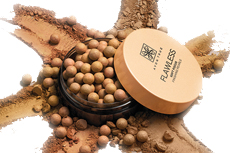 A finishing powder made for me.
AVON'S 1ST EVER FINISHING PEARLS.
Tri-Colour Pearls - For your most flawless finish that perfectly matches your skin tone.
Avon True Flawless 
Soft Focus Finishing Pearls
22 g
Regular Price R179.90 each
Medium Deep Coverage 32116
Medium Coverage 32115
Light Medium Coverage 31576
Light Coverage 31525
R129.90 each
Save R50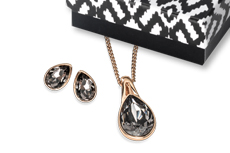 Winter attraction.
Kabelo Gift Set
Rose gold-toned earring and necklace gift set featuring dark grey stones.
Necklace: 40.5 cm + 9 cm extender
Pendant: 1.1 cm x 1 cm
Earrings: 0.7 cm x 2.2 cm
22194
Regular Price R129
Only R99
Save up to R70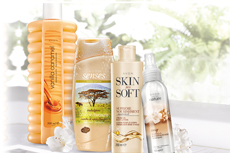 Bath & body pamper pack. Spoil yourself with these indulgent, body pampering essentials.
Vanilla Caramel Bubble Bath
500 ml 12664
Regular Price R51.90
Avon Senses African Treasure Shower Crème
Limited edition
250 ml 54972
Regular Price R52.90
Skin So Soft Supreme Nourishment Cream Oil Body Lotion
250 ml 90787 
Regular Price R69.90
Hint of Nature Vanilla & Sandalwood Scented Spritz
100 ml 58089
Regular Price R44.90
All 4 for R139
Save over 35%
Order offer on code 23058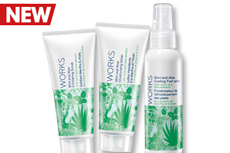 Soothing foot care. The NEW Footworks Collection contains a blend of soothing aloe
& refreshing mint for beautifully conditioned feet
Mint and Aloe Exfoliating Scrub
75 ml 22155
Regular Price R64
Mint and Aloe Moisturising Lotion
75 ml 55960
Regular Price R64
Mint and Aloe Cooling Foot Spray
100 ml 69333
Regular Price R69
R42.90 each
Buy all 3 Mint & Aloe products for R99
Order offer on code 26019
Save over 20%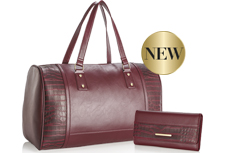 The Scarlet Collection. Be showstopping with a breathtaking burgundy duo. Complete your collection with the irresistible Weekender and Wallet set
Scarlet Weekender
Burgundy, faux-leather weekender featuring gold-toned  studs and mock-croc panels  with an inner-zipped pocket.
48 cm x 17 cm x 36.5 cm
26478
Regular Price R569
R449
SaveR120
Scarlet Wallet
Burgundy, faux-leather wallet with gold-toned details, mock-croc panels and multiple card slots.
20 cm x 10 cm
26475
Regular Price R269
R169
Save R100
All limited edition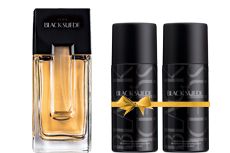 Be Unforgettably Refined.
Capture his naturally sophisticated allure  with a classic blend of warm woods  and fresh greens made irresistible with the modern scent of leather. Spicy scent.
Black Suede Eau de Toilette 
125 ml 44509
Regular Price R400
Black Suede Deodorant Body Spray
150 ml 89848
Regular Price R61
Buy EDT for R279 + get both FREE
Save R243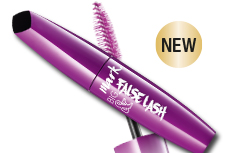 Power up your look with striking eyes!
Volumising mascara.
Gives you up to 2x the look of more lashes.
Mark Big & False Lash Mascara
Waterproof Black 67656
10 ml
Regular Price R159.90
For only R79.90
Save 50%
Avon offers Representatives a fantastic earnings opportunity. You may think that you do not have the skills, money or knowledge to start your own business, let me prove you wrong! Join Avon today!